Silecmar is a Spanish company founded in 2006, specialized in designing and manufacturing Winch Monitoring and Control Systems as well as Fuel Control Systems, Level of the tanks, and consumptions in general.
These tools allow optimizing the fishing efficiency and significantly reducing the fuel rate as, with the Consumption System, it is possible to make the vessel engine work in the most convenient energy regime. Moreover, with the Winch Control and/or Monitoring System, the net achieves more efficient operation which results in fishing optimization and the saving of energy resources.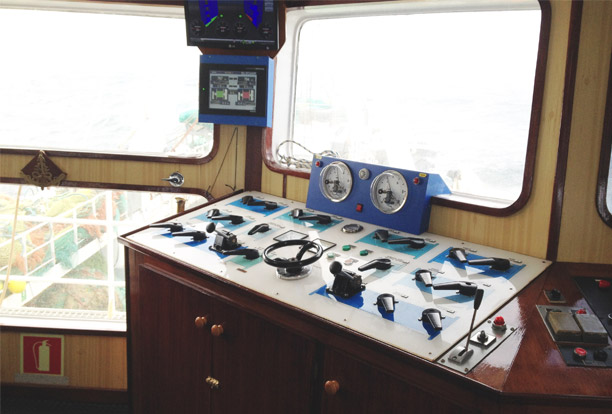 SILECMAR – ELECTROMARITIMA

Implementation of the Winch Monitoring System in the fishing trawlers
This system measures the cable of each bobbin of the winch which enables to know and control that the length of the cable is the same in both ends of the net and this allows its symmetrical operation and its proper setup.
Design and development of an opening and advance Control System for pair trawling vessels
This system is designed to make the two vessels of the pair trawl at a constant parallel distance, which makes the net operate properly. This optimizes the efficiency of the catches and the fuel consumption.
Design and development of a wireless data transmission system between vessels involved in pair trawling
This system allows sharing opening control data between the two vessels and sending the data of the Marport net monitoring system to the vessel of the pair that does not have the system installed.
Implementation of the fueling system
This system monitors the volume, temperature, density, fueling regime, and fuel mass that is being filled. It allows controlling the quality and verifying that the fueling is being performed in the appropriate conditions, avoiding possible differences in the volume thereof, by reporting when the fuel temperature is above normal.